The 8.5" Rear End

5-27-2007
I picked up a 8.5" rear end in the fall of 2006. It was out of a turbo Buick Regal, so it fits my Monte SS perfectly. It had 3.42 gears, and the internals looked good. But it wasn't a limited slip (or "posi") and the outside of the housing looked like crap, very rusted, etc. So back to my friend Ken, who built my Monte's original 7.5" rear end almost 10 years ago. He acid dipped the housing, welded the axle tubes, blasted the diff cover and backing plates and installed the freshened up GM G80 posi unit I bought on ebay. Here's what it looked like when I got it back from him: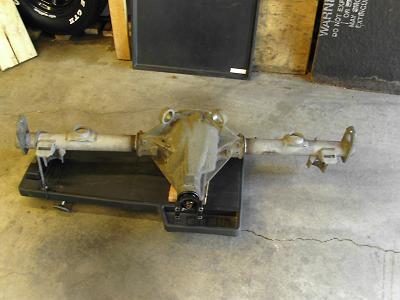 Here's the 3.42 ring gear and G80 posi unit:
And an axle tube weld:
While I was removing the old control arms, I discovered the exhaust was blocking the forward bolts for the upper control arms and kind of in the way of the forward bolts for the lower control arms too. So I removed the 4 bolts by the cat and 2 hanger bolts and without the rear end in the way, the exhaust slipped out quite nicely: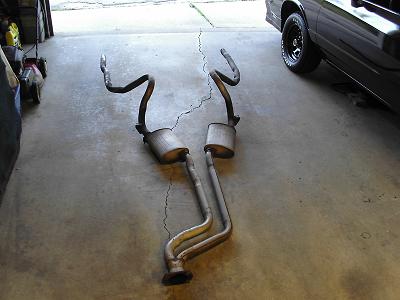 Then I finished removing the old control arms:
Next, I primered the housing: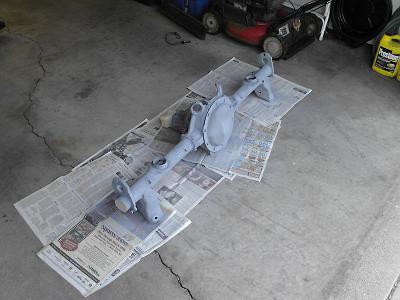 Then painted it: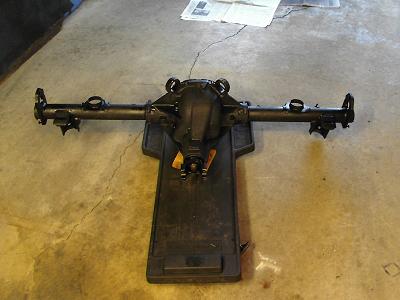 Installed the backing plates and axles: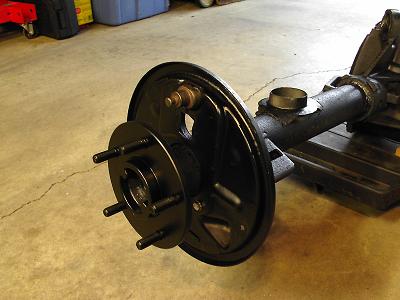 Then the chassis bumpers and new wheel cylinders: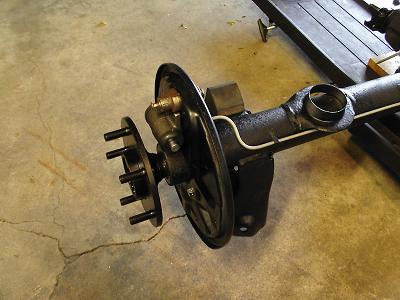 Then I bent up some new brake lines:
These are the new UMI Performance control arms: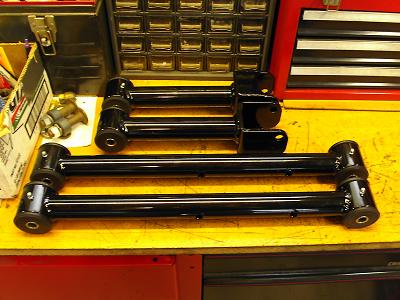 The 8.5" rear and new control arms installed:
I just couldn't bring myself to reinstall that old exhaust, especially since the mufflers had all kinds of loose rust debris floating around inside them. So, I decided to go with the Hooker cat-back system (part # 16810). It consists of 2.5" mandrel bent pipes and Hooker Aerochamber mufflers. You'll notice the tailpipes exit behind the rear wheels, instead of under the back bumper. It sounds decent and the install went well. I recommend the system to anyone considering it.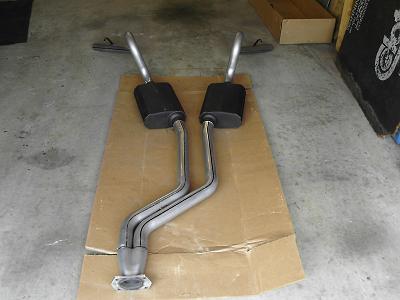 Finished installing 6/22/07. A shot underneath with the new rear end and exhaust: