The AFR Heads

Updated 8-11-2000
The installation had a few small surprises, but nothing that couldn't be solved with a little patience and diligence. Here's are a couple of shots of the AFR heads on my 408, along with the Crane gold full roller rockers. I must say that these heads do look incredible. All of the runners and chambers are CNC machined, heli-coils in the spark plug and valve stud holes, and of course, they flow like mad too :)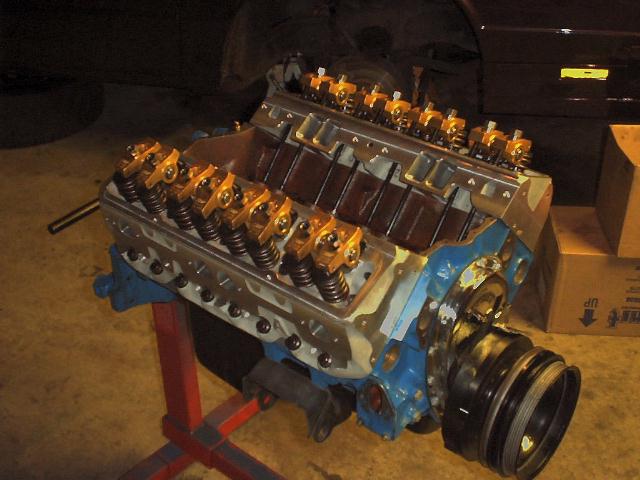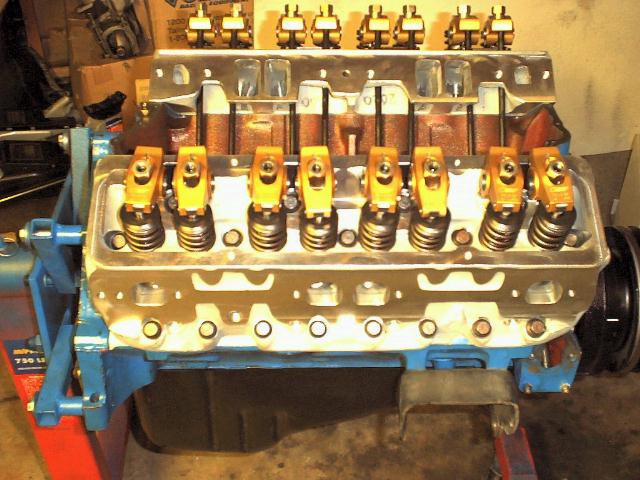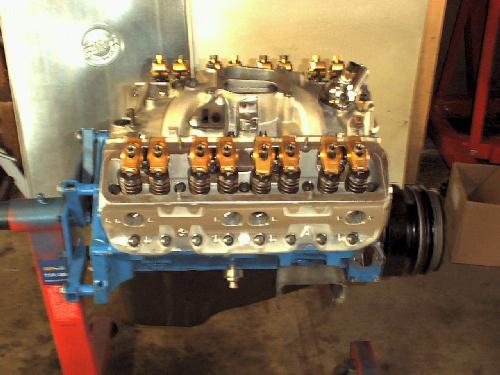 While installing the intake manifold, I ran across a bolt that wouldn't thread into the heads. A brand new 3/8-16 bolt was made incorrectly. None of the threads lined up at all on the side visible in the photo below. The darker color of a portion of the threads is due to the anti-seize compound, but it helps to clarify the misalignment of the threads also. I was just glad that it was a whacked bolt, and not the threads in the new heads!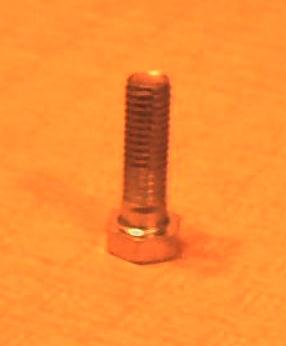 The next unanticipated event involved the EGR valve not clearing the valve cover on the passenger side. After a quick assessment of things, the EGR needed at least another half inch spacer, in addition to the 1/4" spacer that is normally there. GM still sells the spacer plate, and I could've used about 3 or 4 of 'em, sandwiched together with a bunch of gaskets (yea, right...) Or....
Just have a friend (thanks Rich) make a custom 1 inch spacer plate at the machine shop. This worked like a charm. Gives plenty of clearance, looks good, and fit like a glove. I made studs out of 5/16-18 threaded stock to replace the 2 EGR bolts. Should help the threads in the intake manifold to live longer too.
The only other note of interest in the installation was that the Autometer mechanical temp sender for my gauge wouldn't fit all the way into the port in the side of the head. But any sender more than about an inch long wouldn't fit there without some "MacGyver"-ing with pipe thread adapters and such. Not too big of a problem though, I just ran the sender to a port on the intake manifold in the water cross over by the #2 cylinder.